Returning to school after the lockdown
The lockdown has been challenging for all families, with some having been affected more due to their own vulnerabilities and circumstances. Undoubtedly the experiences of lockdown may present challenges when preparing a child to return to school.
School staff have a wealth of experience in supporting transition, and will ensure that all pupils receive the most appropriate tailored support, in their return at the beginning of the new academic year.
Parents who have concerns regarding their situation and vulnerabilities need to contact the school and have a full and candid dialogue with the Headteacher who can then see exactly what provision needs to be put in place. The school may need to consider a risk assessment that may be necessary for the child returning to school.
The government expects parents to send their children to school full time. The Local Authority attendance team will continue to offer advice, and support schools to ensure that they adopt a supportive and nurturing approach in the first instance before any type of legal interventions are considered. However on the occasion that it is clear that all possible interventions have been offered and there are no other reasonable grounds to explain the absence then the attendance team may become involved to ensure the child's attendance improves to a more suitable level.
Starting back at School - Frequently asked questions – Parents/carers
Starting back at School - Frequently asked questions – Schools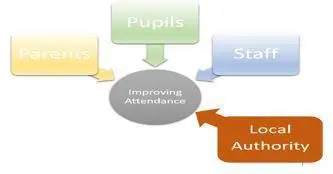 Improving Attendance Diagram