Non School Attendance – Update 13th July 2020
The government has made it clear in the document titled 'Guidance for full opening – schools' published 2nd July 2020, of their plans that all pupils in all year groups will return to school full time from the beginning of the autumn term. Therefore, it is expected that the government will reapply sections 444(1) and 4441(A) of the Education Act 1996, allowing the application of sanctions on parents/carers for non-school attendance. This will mean that, effective from 1 September 2020, schools will recommence their responsibility to record attendance and follow up absences. Please note that we await the issuing of technical guidance for schools to record attendance and absences, including what data schools will be asked to return to the department in the new academic year.
Schools will be required to take a balanced approach when dealing with attendance matters, and will need to recognise, and be mindful of the impact that COVID may have had on both the pupil and the wider family. Local Authorities will be unable to apply legal sanctions without the school providing clear evidence that they have attempted to engage the pupil and family, offering reassurance, support and referrals to outside agencies where necessary, as part of their early intervention toolkit.
The COVID pandemic limited Local Authorities access to the legal system from the 1st April 2020, this applied to both the Magistrates courts and the Single Justice Process, resulting in cases without an allocated court date pre-COVID, having to be withdrawn as a consequence of timeframes. Both attendance registers and early interventions conducted prior to March 2020 are unable to be considered as evidence, and therefore, schools are advised to monitor attendance from the start of the autumn term and make new referrals where and when appropriate. Please note that at this time, Local Authorities have not been notified that the Magistrates and Single Justice Process will be fully functioning for September 2020.
Leave in Term Time
If a request for a leave of absence is received, for any period during the remainder of this academic year, then schools should authorise the absence as per the current government guidance (all absence during COVID-19 school closure should be authorised). No Penalty Notices will be issued. Should a leave of absence request be received this term, for any period in the new academic year please follow your own Attendance Policy and unauthorise the absence, unless the absence is due to an exceptional circumstance or a COVID related issue, and is evidenced as such. Headteachers should provide a response to the parent/ carers in writing to ensure that they are fully informed of their decision.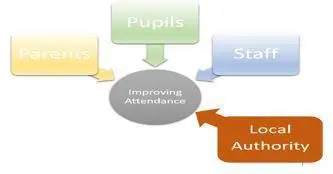 Referral for Term Time Leave
Any parent who takes a child out of school for term time leave for 6 consecutive sessions (3 days) or more, not authorised by the school (under exceptional circumstances rule), may receive a Penalty Notice.
Referral for unauthorised absence - request for the issue of a penalty notice or prosecution (not to be used for term-time leave)
To be used for:
Fast track - at least 8 unauthorised sessions over an 8 school week period (minimum 80 sessions).
90% and below mostly unauthorised over a longer period (must be more than 8 school weeks).