The legal responsibility for a child's education rests with his/her parents. While most parents choose to educate their children by sending them to school, other parents choose to home educate their children.
Removing a child from a schools roll
Parents are not required to inform the school that the child is being withdrawn to be home educated. However, it is advisable that they do so as all schools are obliged to inform the local authority on every occasion that a child is removed from its register.
Head teachers or a member of the Senior Leadership team should always seek to discuss with the parent the reason for off rolling and allow the opportunity for any areas of concerns to be addressed and formal notification of the parents intention to home educate to be obtained.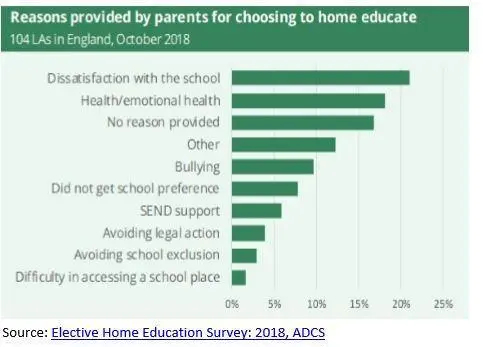 On receiving a confirmation letter or email from the parent of their intention to home educate the school needs to refer to the local authority via the Elective Home Education Deregistration online form below, as soon as possible.
If the parent does not provide the school with a letter or email explaining their intent to home educate but you are aware that this is the case, then please refer using the Elective Home Education Deregistration online form below.
It is inappropriate to encourage or coerce parents to electively home educate their child.
How we can help
The Elective Home Education Team can help if you need further information or if you are considering educating your child at home. Contact the Elective Home Education Office:
Email: ElectiveHome.Education@cambridgeshire.gov.uk
Telephone: 01223 703 542
If you have concerns regarding a child's welfare please call the Cambridgeshire County Council Contact Centre on 0345 045 5203 in the first instance.