Cambridgeshire ECT (formerly NQT) Induction Service acts as an Appropriate Body and provides specialist advice, support and guidance on ECT induction for maintained schools, academies, free schools and independent schools. It is a statutory requirement that Early Career Teachers are registered with an independent Appropriate Body, which has the main quality assurance role for induction.
Cambridgeshire's ECT Induction Service provides:
Responsive advice, support and guidance via email and telephone from an experienced and knowledgeable team.

Access to our comprehensive Induction Guidance booklet and other associated resources and documents.

Access to the ECT Manager website, a simple and secure paperless system for ECT registrations, assessments and Induction resources.

Quality assurance visits to a sample of schools to provide formative feedback and advice.

Advice and support for schools in the event that an ECT is at risk of not meeting the Teachers' Standards.

Panel to oversee quality assurance procedures and to agree applications for reduced or extended induction.

Induction data provided as required to the Teaching Regulation Agency.

Induction Tutor/Coordinator update briefings.

Training for Induction Tutors and Coordinators who are new to the role.

Welcome event for ECTs.

Access to free online workshops and subsidised courses on topics pertinent to ECTs and that complement the Early Career Framework.

All ECTs registered with us will receive free membership of the Chartered College of Teaching for one year.

Fidelity checking for schools opting to deliver a core or school-based Early Career Framework programme (additional charges apply).
ECT Induction Service details
New DfE statutory guidance for induction takes effect for early career teachers starting employment from September 2021. The standard length of induction has been increased from one school year to two school years. In addition, schools are expected to deliver an induction period which is underpinned by the Early Career Framework (ECF), an evidence-based programme of professional development for ECTs and mentors.
Cambridgeshire ECT Induction Service is working closely with the Cambridgeshire and Peterborough Teaching School Hub to ensure that all schools have access to the fully-funded provider led ECF programme.
Please see below for FAQs regarding the new 2 year induction process.
ECT Manager
Cambridgeshire ECT Induction Service uses an online system to manage the induction process. Please visit the ECT Manager website to register new ECTs, complete termly reports and access induction resources.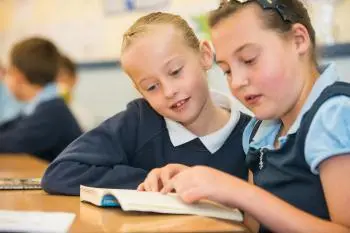 Contact
Name: Rachel Minett - ECT Adviser
Email: ect@cambridgeshire.gov.uk
Telephone number:07767 615113
Name: Sam Collins - ECT Administrator
Email: ect@cambridgeshire.gov.uk
Telephone number: 01480 372400
Course/Conference Booking Enquiries
Email: CTL.Bookings@cambridgeshire.gov.uk
Telephone number: 01223 715933