The purpose of this section is to bring together, in one place, links to and information about, the rapidly increasing opportunities for school to school support in Cambridgeshire. There are ten Teaching School Alliances and a growing cadre of National, Local and Specialist Leaders of Education, and National Leaders of Governance. There are many other partnerships and collaborations that are having a real benefit on educational outcomes.
Below you will find collated lists of NLGs, LLEs, NLEs , SLEs and Teaching Schools Alliances in the county.
A local list of National Leaders of Governance list can be found here.
A list of all the current Cambridgeshire Teaching Schools can be found here.
The lists below are created on behalf of the county Teaching Schools. If you have an update to this list please contact us at schools.recruitment@cambridgeshire.gov.uk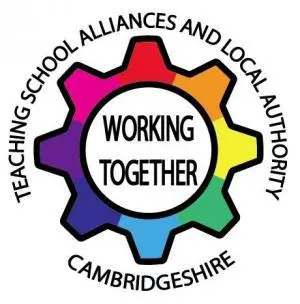 Teaching School Alliance and LA - Strategic CPD and Leadership Group .
This group crosses county boundaries, and includes representation from all Teaching School Alliances who work with Cambridgeshire schools and the Local Authority. The group has a 'core purpose'. Two key elements of this include:
clearly identifying and communicating the leadership development and CPD offer from Cambridgeshire facing TSAs and the Local Authority to schools;
undertaking needs analysis of leadership development and CPD, helping to identify gaps in provision, location, workforce entitlement, and then considering how best these could be addressed.
The group aimed to consolidate the information currently available from a range of sources, not only to make it easier to spot the right course, but also to ensure that in the long term, collectively we are creating programmes which complement and respond to the strategic leadership development and CPD needs of the county.