The Year 5 Maths Challenge and Year 6 English Challenge
The Cambridgeshire English and Maths Team have been running the Year 5 Maths Challenge and Year 6 English Challenge for many years and each year they are well-attended by teams of enthusiastic children from schools across the county.
The competitions are for teams of four children, who work together to solve challenging questions from a range of topics.
The English Challenge is for children in Year 6, who work collaboratively solving questions about books, famous characters, text types and basic skills. This competition takes place in the autumn term, culminating in the English Challenge Final at Ely Cathedral in December.
The Maths Challenge is for teams of four Year 5 children. The children work together to solve puzzling problems designed to test their knowledge and memory skills along the way. Heats take place in April and May before the Maths Challenge Final at Duxford Imperial War Museum in July.
Click on the images below to take a look at some example questions and to find out what people have said about the challenges in the past.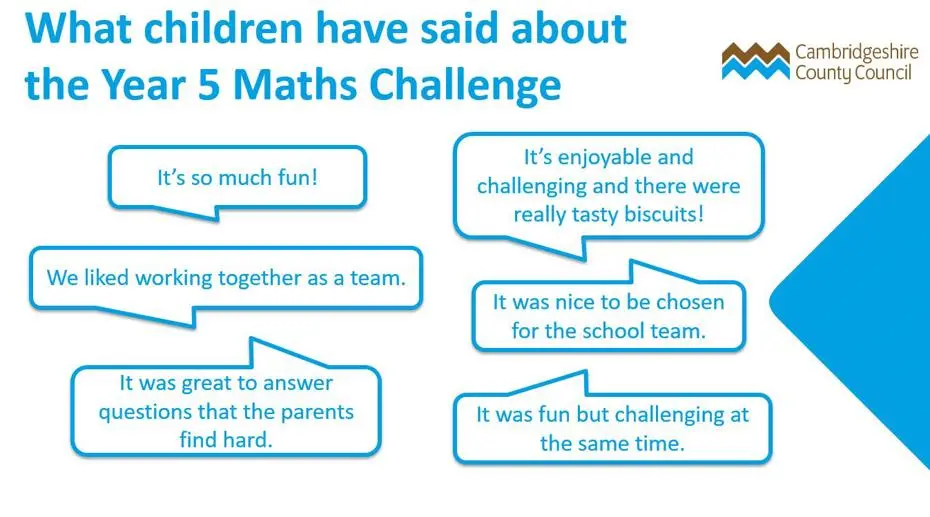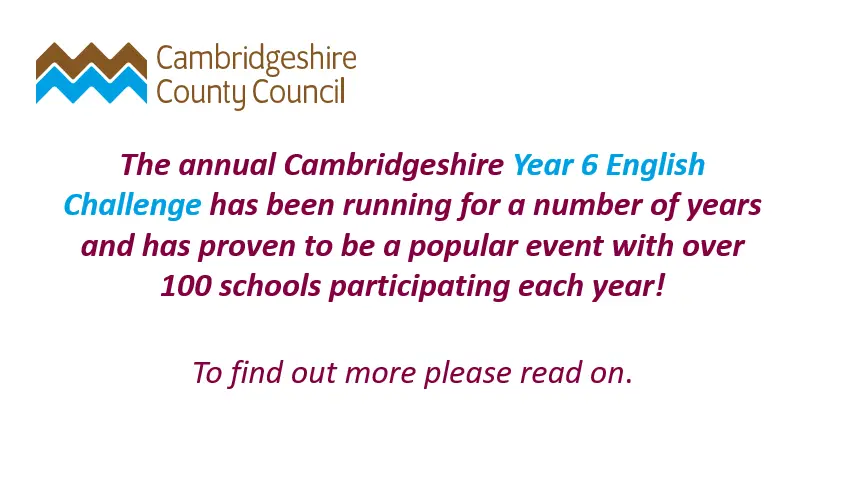 Schools may enter one team of four children to each competition. Entry costs £40 per team.
If you would be interested in hosting a heat at your school, please read the 'Hosting a Heat' guidelines document - which you can download below.
If you entering a team, but are not the host school, you will need to approach taking a team to the competition in the same way that you would for attending any other extra-curricular event, following your school's relevant policies and protocols.
Schools are invited to book their place by visiting the Course Directory page. The English Challenge and Maths Challenge Heats can be found in the Schools Improvement Service section.
If you have any difficulties with booking your place, please email course.booking@cambridgeshire.gov.uk
Contact Us
For more information or to contact the team, email gary.casey@cambridgeshire.gov.uk