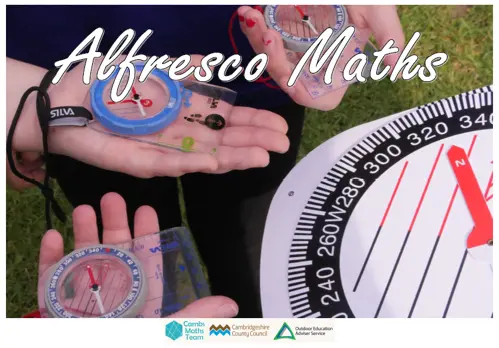 Alfresco Maths Outdoor Learning Pack
What is Alfresco Maths?
Alfresco Maths is an outdoor learning resource created by the Cambridgeshire Maths Team and Cambridgeshire Outdoor Education Adviser Service.
This high-quality resource has been designed to be used on the school site, by teachers and their students to explore key mathematical concepts through learning outside. There's a total of 23 activity cards, with activities for KS1, LKS2 and UKS2 in the pack. It has an accompanying resource pack with photocopiable resources which children can use to record their learning.
Alfresco Maths was created in 2019 and premiered at the Learning Outside the Classroom conference that same year, with demonstrations to outdoors educators from across the UK. The feedback was excellent and since then we've had further positive reviews from teachers in Cambridgeshire and Peterborough who have experienced AND USED the resource first hand.
The image below shows a sample of one of the starter activities. On one side of the activity card there is a simple 'setting up' diagram accompanied by a description of the activity. On the other side of the activity card you will find information for teachers relating to: knowledge and skills, organisation and equipment, adapting the task; and there is a section with questions to support a review or assessment of learning.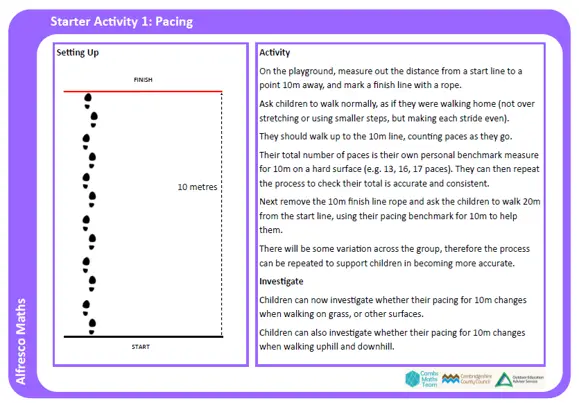 Starter Activity: Pacing