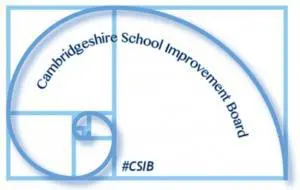 The aim of the Board is to ensure that all of these groups work together to meet the County's priorities. Its key objectives are:
Define and promote a Cambridgeshire entitlement for leadership development.

Commission programmes to accelerate the achievement of our disadvantaged groups.

Champion raised aspirations for Cambridgeshire, to include a cultural entitlement for all children.
For documents relating to previous meetings, please visit our knowledge hub group.*
Below is a link to a summary document you can download of the completed projects and their impact. Please read this document to see the amazing projects in Cambridgeshire.
Some projects are still ongoing:
Barrington, Foxton, Petersfield Primaries
Talking Together - The BFP Oracy project We recognise that oracy is an important life skill for our children and the first aim of our project is to help upskill the teaching staff to use a range of strategies with confidence, so that oracy can be deliberately and consistently taught across each school and purposeful talk and discussion become a feature of every classroom.
Chesterton CC, Cottenham, Netherhall, North Cambridge Academy and St Bede's
Culture Vultures: Realising Potential: Empowering disadvantaged students through the acquisition of cultural capital. The aim of this project is to develop a sustainable model for delivering cultural opportunities to the most disadvantaged KS3 learners in Cambridge City secondary schools.
CB4 Cluster: The Grove Primary School; Chesterton Primary School; Mayfield Primary School; Orchard Park Primary School
Developing spoken language
Ely St Johns, Ely St Mary's & Millfield Primarie
To improve progress in writing across our schools and to diminish the differential for our disadvantaged pupils.
HAPP (Hunts Area Primary Partnership) Cluster
Peer Review: a cluster-based approach to School Improvement. It develops a culture of partnership working through school self-evaluation, peer review and school-to-school support. Funding from this bid will ensure that at least 8 identified schools within the cluster will undertake a review during this academic year.
Abbey Meadows, Bewick Bridge, Cherry Hinton, Colville, Trumpington Meadows; Fawcett, Morley Memorial, Newnham Croft, Park Street, Queen Emma, Queen Edith, Ridgefield, St Luke's, St Matthews, St Pauls, St Phillips, The Spinney Primaries.
Maths Mastery through progression in Calculation.
Peckover Primary
A project that specifically targets three of the main areas identified by Ofsted as barriers to the achievement of disadvantaged children:
exposure to limited vocabulary from an early age
can't afford access to extra-curricular activities and lack of aspirations
hard to reach parents/ parental engagement
Granta School, Spring Common, Samuel Pepys, Castle, Highfield (Ely),
Assessment in PE – something we do with children, rather than to them.
Virtual School for Looked-After Children
The initial project is to accelerate progress and secure good attainment in English and Mathematics for Looked After Children (LAC) in Year 6, enabling these children to achieve their full potential at the end of their primary schooling and in their SAT tests in May 2018.