Summer Activities
This page has been designed to share activity ideas and resources to support home learning during the summer holidays.
Over the coming weeks we will add more resources to this page. Keep checking back to see what's new.
Weekly Wonders in Maths
Weekly Wonders in Maths: the Cambs Maths Team have produced some weekly themed challenges, with answers, which all children can try during the summer holidays.
The challenges are based on topical themes each week of the summer holiday with three versions available and are aimed at Key Stage 1, lower Key Stage 2 and upper Key Stage 2. You can download the questions and answers below.
Activity Handbook created by Burwell House
Adaptable for all key stages, this handbook contains 40+ active learning tasks which have been categorised into the following 5 themes, Movement, Global Issues, Bushcraft, Mindfulness, and Creative. There are numerous links to the English, Science, Art, Geography, and new PSHE curriculum. Each activity has ideas for extension and key reflective questions.
Just Sing! Summer Singing Project
Cambridgeshire Music invites everyone to Just Sing this summer
Cambridgeshire Music is launching Just Sing – a free project to get children singing across Cambridgeshire, Norfolk and beyond this summer – in partnership with Norfolk Music Hub.
Just Sing is an original song – written by Cambridgeshire Music's Head of Singing and Curriculum, Alex Bowen. It's a fun and upbeat number all about the joy of singing and it's suitable for primary and secondary children alike, including children with special educational needs.

Cambridgeshire Music would love to see as many people as possible getting involved over the summer, regardless of age or musical ability – whether at school or at home.
"Singing can offer respite in a really accessible way and can be a much-needed outlet in difficult and stressful times," said Alex. "It helps us to connect with other people, even when we're apart, and it releases endorphins that can make you feel happy – something that is more important than ever for everyone's well-being during challenging times like these."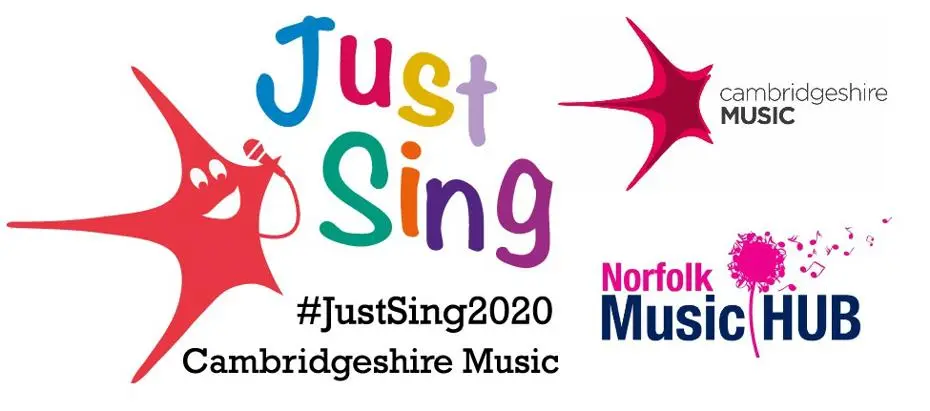 Just Sing 2020 Cambridgeshire Music Summer Project
Creative Activities
Let's Get Creative Activity Pack - These challenges have been created by 64 Million Artists – who believe that everyone is creative, and that when we use our creativity we can make positive change in our lives and the world around us. Their free, UK-wide programmes are designed to kickstart everybody's creativity and wellbeing. Find out more at 64millionartists.com
PE and Physical Activity at Home
It is possibly more important than ever before to keep children active at this challenging time.
Without the routine of regular physical activity at school, children are at a greater risk of developing poor habits and therefore having a detrimental effect on their physical and mental health.
Please find below a selection of online resources that will help your children experience the recommended 1 hour of physical activity required every day.
Stay safe - Stay healthy!
All of these resources have been created by quality assured providers, and downloads should be free to access.
https://www.cambslearntogether.co.uk/services-to-schools/pe/pe-at-home
Inspiration for parents and carers for outdoor learning fun!
Websites packed with ideas for summer learning fun for everyone:
Please note that Cambridgeshire County Council is not responsible for the content of external websites.