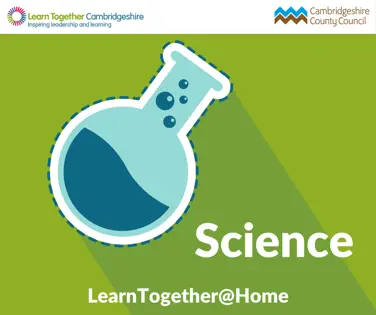 Science Resources
BBC Live Lessons - You can find a range of lessons, linked to English, Maths and Science here: https://www.bbc.co.uk/teach/live-lessons/primary-live-lessons/zmc9jhv
Nature Detectives - is a collection of outdoor activities, created and shared by the Woodland Trust. Try the Tree Tools site for quick links to outdoor activities.
DK Science is an encyclopedic resource, with short, factual texts about a range of science topics (mostly aimed at KS2+) https://www.dkfindout.com/uk/science/
Stem Learning have shared their comprehensive set of resources relating to all of the science topics studied at primary school. The resources contain detailed outlines of activities and investigations to try, with links to external sites including BBC Bitesize - https://www.stem.org.uk/primary-science
The Science Museum has shared a range of free, fun games and activities to help children to explore Science. Please note that some of the games are apps. https://www.sciencemuseum.org.uk/games-and-apps
ABPI - Animal Habitats game on the Association of the British Pharmaceutical Industry (ABPI) website, and much more with activities grouped by age https://www.abpischools.org.uk/
BP - Home Learning resources linked to well-known fairy tales and nursery rhymes can be found on the Bp Educational Service home learning website here: https://bpes.bp.com/home-learning-4-7 with more activities for older children here: https://bpes.bp.com/home-learning Please note that registration is required to access the materials and activities.
Dyson Foundation - Family fun with 22 science and 22 engineering challenge cards from the Dyson Foundation can be found here https://www.jamesdysonfoundation.co.uk/resources/challenge-cards.html We really like the Dancing Raisins activity and the Spaghetti Bridge challenge, but there's lots more you can try. Make sure you read the challenge instructions and make sure you have the equipment you need before you begin.
BBC - Terrific Scientific – here you will find some new science investigations including finding out more about making shadows, understanding plastic and creating a marble run to demonstrate forces. Lots of fun for the whole family… hopefully with minimal mess. https://www.bbc.co.uk/teach/terrific-scientific
Mystery Science – an American website with lots of videos and activities for children who would like to learn more about science. The 'mysteries' are organised by school year group. Please note that you need to register and sign in to access many of the materials. Visit https://mysteryscience.com/ to find out more.
Learning about Space
NASA - The NASA video and image library is now free for anyone to access. You can search through the archive for anything in our solar system and beyond. This is a must-see resource for anyone interested in space. https://images.nasa.gov/
Story Time From Space have shared some of the experiments that astronauts on the International Space Station have conducted here: https://storytimefromspace.com/science-experiments-overview/
Cambridge University Astronomy Dr Matt Bothwell, from the University of Cambridge, gives an introductory talk about our solar system and the wider Universe, suitable for older primary school children. https://www.youtube.com/channel/UCa7e55mYI2xQAoV_0hRmL-g
Please note that Cambridgeshire County Council is not responsible for the content of external websites.